Web Sites
Bassist's Bible dot com
I recently converted the Bassist's Bible site to WordPress. I used a theme called Nirvana. It contains information about my book, a Bass Blog, and links to videos I have produced for the book.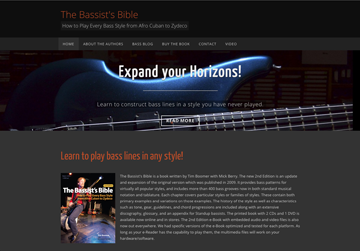 Offbeats dot com
The Offbeats site began in 1997 – or at least Archives dot Org remembers it that way. I recently converted it to WordPress as well using a theme I created for an online course in WP.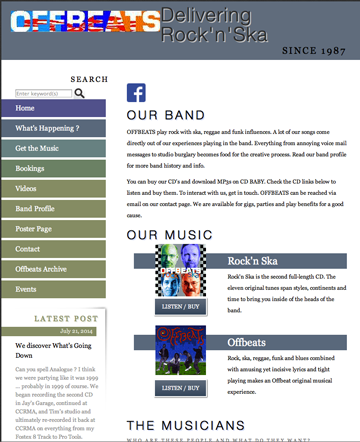 Pauljacksonbass dot com
Paul Jackson's site was also just upgraded to WordPress. Paul played with Herbie Hancock's Headhunters and currently lives in Japan.